New Markets Require New Partners
Local sales partners play an important role when enhancing your company´s visibility and awareness in new markets in Europe. Depending on the size of the country and the industry.
Sales4Sales sources and approaches local distributors, retailers and sales agents to work with you. We are aware that in some EU countries it is the sales agent performing logistical activities rather than the distributor. This is due to the nature of the local industry or available sales network. You may expect us to advise you accordingly. When passing the pre-agreed criteria we introduce these potential business partners to you. During a telephone call and/or a personal meeting you determine the overall fit the new partner would have with your team.
How To Develop New Markets?
But a reliable and successful foreign business partner may be difficult to find in new markets. The bigger ones very often won't be the problem. They have websites in multiple languages. But the more motivated and enthusiastic partners very often are the smaller ones. They seek innovative content/products to add. These are not listed in a book and very often do not have an internet presence other than in their local language thus harder to find with a search option.
Our clients benefit from the Sales4Sales network and references. Sales4Sales quickly identifies local sales partners that are needed to help grow the business and enter new markets in Europe or beyond. We screen them and introduce them to our clients for a final judgment. Based on our experience with distributors and agents in the past, we locate self-motivated, experienced and successful partners in each country you wish to expand your business into. Benefit from our contacts with European companies and a very active business network to grow your business! And if your business requires a more exclusive partnership, we work with you directly. Opening new markets was never easier.
Please read our paper helping you to prevent the most common mistakes. Click here to open a new window with the pdf document you can download.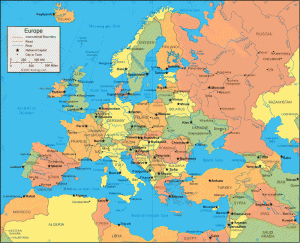 If you wish to learn more about selling into Europe, also read our page about European Sales.
Just some simple facts about cultures:
Germans prefer you to be on time and well dressed and well prepared;
Italians prefer you are introduced by a good friend;
Do not get too personal with the Swedes. Topics like family and personal background should initially be avoided;
When invited to their home, bring the wife of your Dutch contact a small present like flowers.
Wish to know more? Follow this link to COBCOE, the Council of British Chambers of Commerce in Europe.
Some of Our References
Expand Your Business Today
Based On Your Business We Gladly Send You Our Approach-Paper